Proudly Serving our Community –
People Helping People
Our mission is to provide and maintain a non-profit EMS system which will protect,educate and serve the residents and visitors of the Town of Seymour and surrounding towns in a consistent and professional manner, providing the highest quality emergency medical care and service to the community.
you can make a difference.
Learn to SAVE a life!
Full Tuition Reimbursement Available
. Tuition per student is $950.00 Get 50% back after 1st year and 50% back after 2nd year of SEMS Membership (Restrictions Apply)
10% Discount for Fire/EMS/Police/Military (ID required)
Upcoming Events Below
Here at Seymour EMS, we provide the opportunity to learn. Check back frequently, new events and classes are added all the time! Below are the classes we are currently offering and events we are hosting. If you need additional information or have any questions please call us at 203-888-8843.
Seymour Ambulance
WINTER EMT CLASS 2020
01/14/2020 – 04/28/2020
$950.00
Tuesdays & Thursdays from 6pm – 10pm
5 Saturday Classes (TBD)
Enroll Online (www.seymourems.org) or call us today (203) 888-8843 EXT 1
10% Discount for Fire/EMS/Police/Military (ID required)
New CT requirement Mental Health First Aid included
Seats are limited!!!
Seymour Ambulance
 EMT Evening Training – $950
01/15/2020 – 04/29/2020
Wednesdays & Fridays from 6pm – 10pm
5 Saturday Classes (TBD)
Class held at Beacon Hose Company #1
Lead Instructor Jeremy Rodorgio
10% Discount for Fire/EMS/Police/Military (ID required)
New CT requirement Mental Health First Aid included
Call today to reserve your seat in our next class! (203) 888-8843 ext1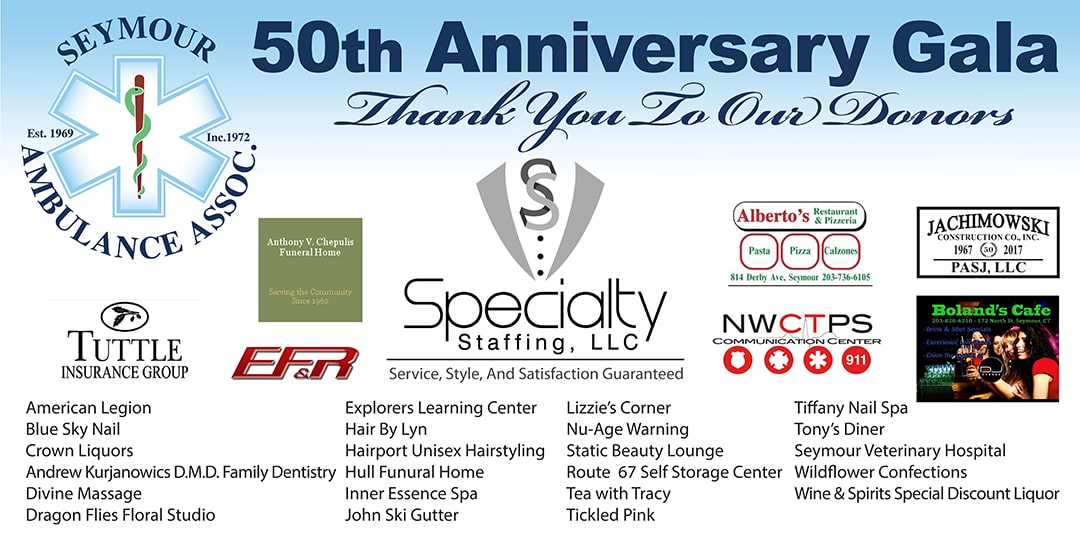 January

February

March

April

May

June

July

August

September

October

November

December
199

160

173

192

176

194

194

192

197

218

189

167
Seymour EMS
Part Of Our Life Is Saving Lives