Proudly Serving our Community –
People Helping People
Our mission is to provide and maintain a non-profit EMS system which will protect,educate and serve the residents and visitors of the Town of Seymour and surrounding towns in a consistent and professional manner, providing the highest quality emergency medical care and service to the community.
you can make a difference.
Learn to SAVE a life! Full Tuition Reimbursement Available. Tuition per student is $995.00 Get 50% back after 1st year and 50% back after 2nd year of SEMS Membership (Restrictions Apply)



Upcoming Events/Classes/Employment Opportunities Below
Here at Seymour EMS, we provide the opportunity to learn. Check back frequently, new events and classes are added all the time! Below are the classes we are currently offering and events we are hosting. If you need additional information simply click the register today button for full class details or if you have questions please call us direct at 203-888-8843.
MEMBER SPOTLIGHT
Welcome to our Seymour Family
Abigail has been an EMT since July of 2019 and a member of Seymour Ambulance since 2020.
Abigail is a full-time student at UCONN studying Nursing.
When not in school and volunteering for Seymour Ambulance, Abigail enjoys hiking and spending time with family and friends.
A big thank you to Abigail for all that she does to contribute to our Seymour Ambulance family.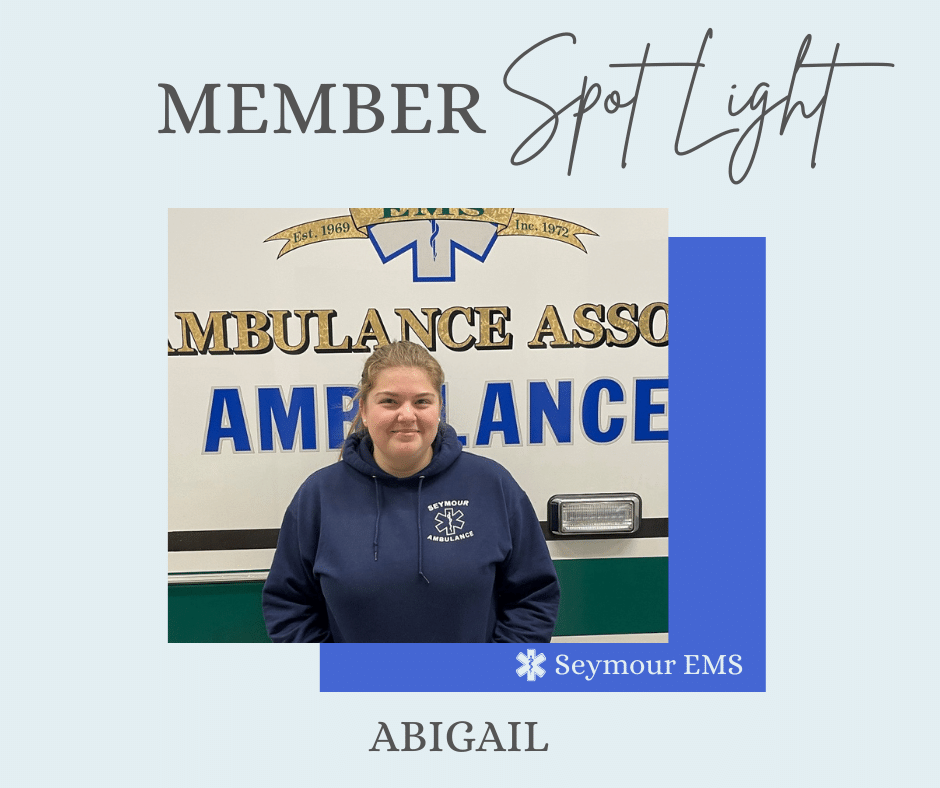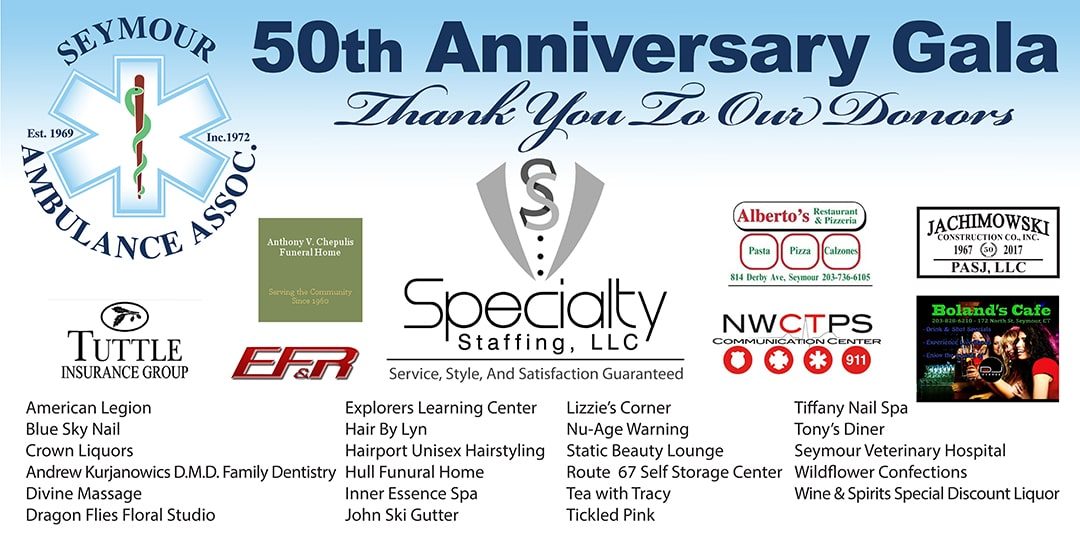 Seymour EMS
Part Of Our Life Is Saving Lives